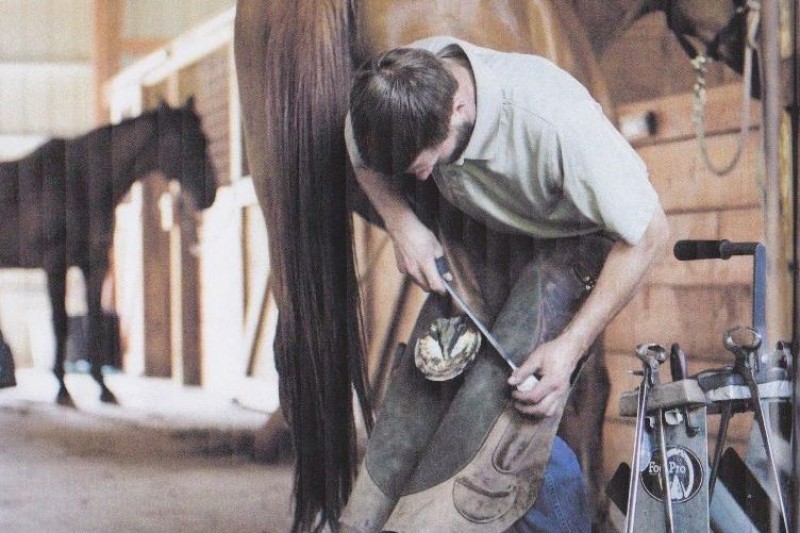 A Canadian farrier who was burned in a flash fire has been released from the hospital, but he still has a long road ahead before being able to return to work.
Doctors released Mike Damen of Okanagan, British Columbia, from a Kamloops hospital after suffering burns to his face, arms and air passages on June 10 while refilling a propane tank on his shoeing rig. A release of propane was ignited by a hot forge, a Salmon Arm fire official says. 
"His arms took the worst of it and are bandaged from wrist to shoulder," according to a post to the gofundme.com page that friends set up. "He is so glad that he was wearing his glasses because his eyes weren't harmed. Seeing his glasses, it is hard to believe that his face wasn't more damaged.
"He feels so fortunate that things are worse, and being Mike, he is also glad that it happened to him instead of the gas station attendant."
The gofundme.com page will help pay for his hospital bills and make ends meet until he can return to work. Doctors have not set a timetable for when he will be able to return to work. The page has raised more than $11,600.
"[Mike] said he feels so fortunate to be a part of such an amazing community and thanks everyone for their kind words, prayers and donations," according to the post. "He also expressed his amazement at and gratitude toward his fellow farriers who are taking care of his clients for him. The money part makes him feel uncomfortable, but he is so grateful for the help."