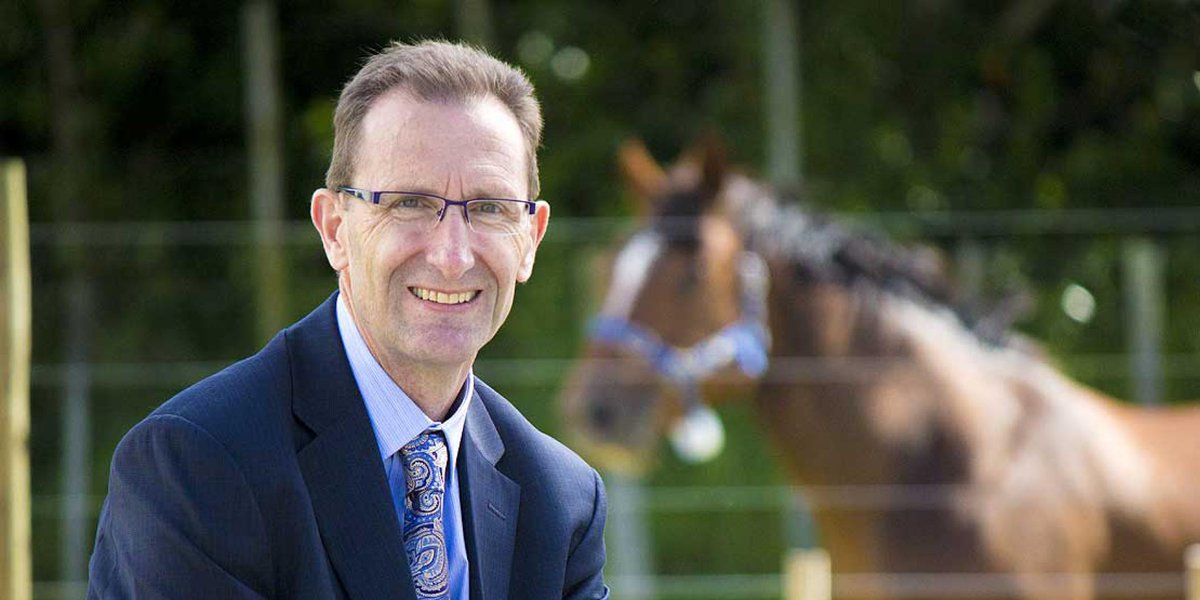 Thirty-two years after graduating as a veterinarian, Professor Raymond Geor has returned to Massey University to lead its largest faculty, the College of Sciences.
What he initially planned as a three-year experience became a 30-year legacy of teaching and research in various universities in North America, culminating in a professorship and academic leadership position at Michigan State University. In recent years, his research focused on equine metabolic syndrome and laminitis — a painful and crippling condition of the foot.
Geor was raised in Hawke's Bay and grew up with horses, which spurred his interest in veterinary science. He graduated as a veterinarian in 1983 before completing a large animal internship at Murdoch University in Perth. He then practiced as a veterinarian in New Zealand and Canada, followed by a residency and master's degree in 1988 at the University of Saskatchewan and a doctoral degree at Ohio State University in 1999. Geor was inducted into the International Equine Veterinarian Hall Of Fame in February.
"I have a curiosity for science and biology and I liked the career possibilities in academia," he says. "I have greatly enjoyed being in a position where I have the opportunity to ask questions and conduct research. In some cases, findings from that research translate into changes in how we manage animals, to their benefit."
His role as college pro vice-chancellor will allow him to take on bigger leadership opportunities and help drive Massey University forward, he says.
"I'm really looking forward to the role," Geor says. "Initially I'm looking to learn more about what the college does. It's big, it's complex, and it has lots of different elements. I want to make sure I'm as aware as possible of all of what we do because it's from that basis that I can best enable opportunities going forward."
Geor has met with the heads of institute and will spend the coming weeks getting to know staff informally – "a learning and listening opportunity."
Big initiatives the college has under way include the redevelopment of the vet tower, expansion of the Wildbase hospital, and the review and potential restructure of the Bachelor of Science degree.
"We'll be continuing to plan and strategize how the college goes forward under the framework of Massey's overall [Road to 2025] strategy."
The College of Sciences has more than 700 full-time staff, 350 of whom are academic staff as well as more than 7,600 students.