INTERNATIONAL HOOF-CARE SUMMIT
2024 SPEAKER PROGRAM IN PROGRESS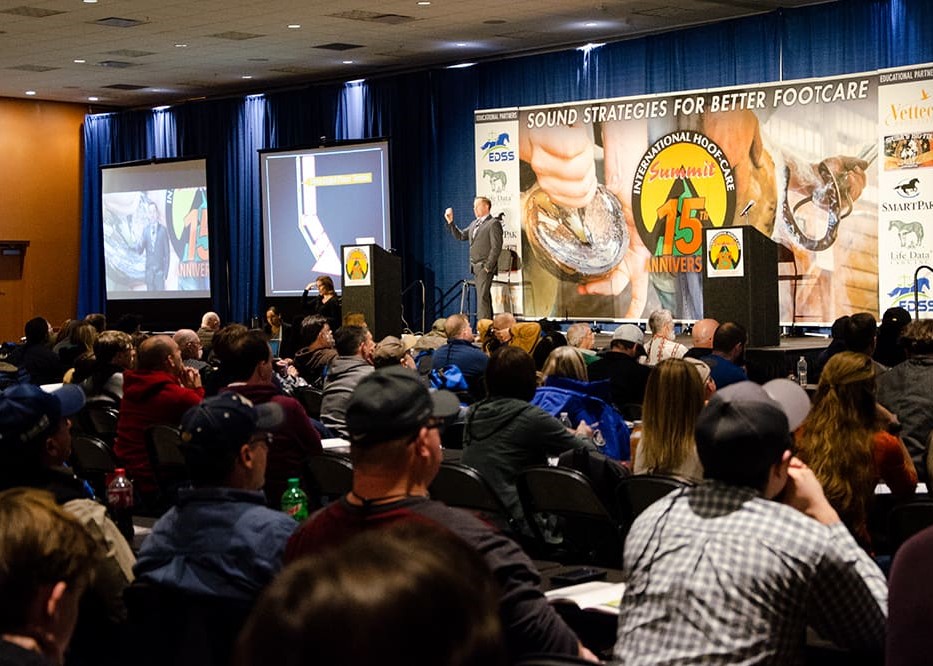 4 Days of focused hoof-care learning and networking.
stay tuned for 2024, view 2023's program now!
4 reasons to attend the International Hoof-Care Summit:
 
 ✔ Learn practical, proven strategies from the industry's most successful hoof-care professionals to fit your needs.
 ✔ Exchange new ideas and get proven solutions from other farriers, researchers, suppliers and industry leaders during interactive roundtable discussions.
 ✔ Experience unrivaled networking and knowledge sharing opportunities in a diverse learning environment.
 ✔ Discover all of 2023's newest footcare products and talk one-on-one with company experts at the world's largest equine hoof-care products trade show!